Successful first edition of Professional Online Training Course on Inequalities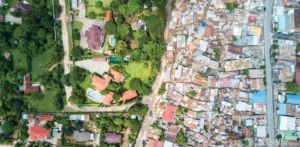 Our first Professional Online Training Course on Inequalities successfully ended on 19 November 2020. It welcomed participants from 10 different countries in Africa, Asia and Latin America to effectively discuss how reducing inequalities creates ground for integrated policy-making that combines the economic, social and environmental dimensions at all levels.
The 10-week training course covered aspects such as Concepts, Measures and Types of Inequalities; Inequality Trends and its Drivers; Financial Inclusion and Taxation; Trade Policies; Labour Market Policies; Social Protection and Gender Inequality. For more information on the programme, please click here. International experts in the field of inequalities shared interesting insights and approaches, responded to questions, and engaged in exciting discussions with the participants. The participants also shared their expertise and experience with the topic of inequality and inequality reducing policies, resulting in sessions rich in variety and learnings.
Our heartfelt thanks go out to all participants and experts for sharing their expertise and experience. For policy makers that are interested, another great learning experience awaits you next year! Please feel free to contact us by sending an email to: inequalities@giz.de.